Being an artist, it is a very daunting task to find the perfect canvas to make your masterpiece. Whether you're a newbie or a professional artist, the constant struggle is there to create a unique art piece each time so people will praise it in the end. In this process, canvases play a vital part, along with other things. A good canvas will ease your whole process. Therefore, you should choose one that is durable, pocket-friendly, and high quality. If you're in search of a canvas, then this is the post where we'll discuss the best canvas for artists and types of canvas available in the market, so let's get started: 
Types of Canvas for Artists: 
Artists work with different types of paint. A specific coating is required for each type of paint. However, there are three types of canvas available.  
Oil Canvas (intended only for oil paint)
Absorbent Canvas (intended for tempera).
Universal Canvas (suitable for both acrylic paint and oil paint).
After gluing, each canvas is required to have a particular treatment.
Oil Canvas:
Zinc white is a primer for oil canvas bounded with linseed oil. Then the canvas stays in the drying room for three days to air-dries it naturally. After that, sand the canvas again and apply a titanium white as a coating layer. After this process, the canvas was returned to the drying area for at least ten days. 
Absorbent Canvas:
For Absorbent canvas, two primer layers are required. One is chalk which is bounded with glue based on rabbit skin. These canvases are meant to dry in the dry-air oven, where their water-based primer evaporates quickly.
Universal Canvases:
Universal canvases go through the same process as absorbent canvases, but their two primer layers are based on titanium white. You can also use scotch artist's tape for the canvas to give a firm, crisp paint line.  
  Best Canvas for Artists:  
Features: Gallery-wrapped, cotton, pocket-friendly, Professional Quality, acid-free,  

Winsor & Newton cotton canvas is available in various sizes up to "30*40". The price of this canvas on eBay is US $28.30. This traditional canvas has a medium texture, gives subtle tooth, and is perfect to use with acrylic and oil paints. It includes: 
For additional stretching, it has wooden keys that can be stretched to your required fit.
Hand stretched is available for the best tension and tailored corners.
Wrap in a resistant kiln-dried solid wood stretcher bar.
Gesso primer is used that is highly pigmented based on titanium dioxide.
Stapled from the back with folded uncut corners.
Features: Gallery wrapped, acid-free, duck cotton, professional quality, double primed. 

Fredrick pro series canvases are a high-quality option for both newbies and professionals. Fredrick canvases are in various sizes with three distinct profile depths, traditional, thicker gallery profile, and thicker museum profile. These canvases are pocket friendly as this one is available for only US$5 on eBay. It includes: 
It is a new, unused genuine Fredric Brand Archival cotton canvas panel.
Best for Alkyds, oil, and acrylics.
Riding with a non-wrapping hardboard core.
Double-primed with an acid-free base makes canvas to produce long-term, gallery-quality art pieces.
Size is 8*10.
Features: Budget-friendly, professional quality, poly flax/cotton, acid-free, extra smooth weave, gallery wrapped. 

A gallery-wrapped canvas allows artists to paint the sides and hang the unframed canvas because it has been stapled at the back; therefore, the canvas wraps around the stretcher bars at the sides. This canvas is ultra-smooth and available in sizes up to "36*48" from one of the largest manufacturers. Prices of this type of canvas start from $6.69 for 8*10 canvas. This 2-pack canvas is available for only US$14 on eBay. It includes: 
Size is 8*10
¾ in deep.
Two packs of the new Fredrix blue label.
Ultra smooth cotton texture.
Excellent value canvas.
It feels like expensive linen to paint onto.
It has a less prominent weave than other cotton canvases, which makes it the perfect choice for portrait painting and detail work.
Features: affordable, lead-free (oil-based) primer, Belgian linen, acid-free, gallery-wrapped, medium texture.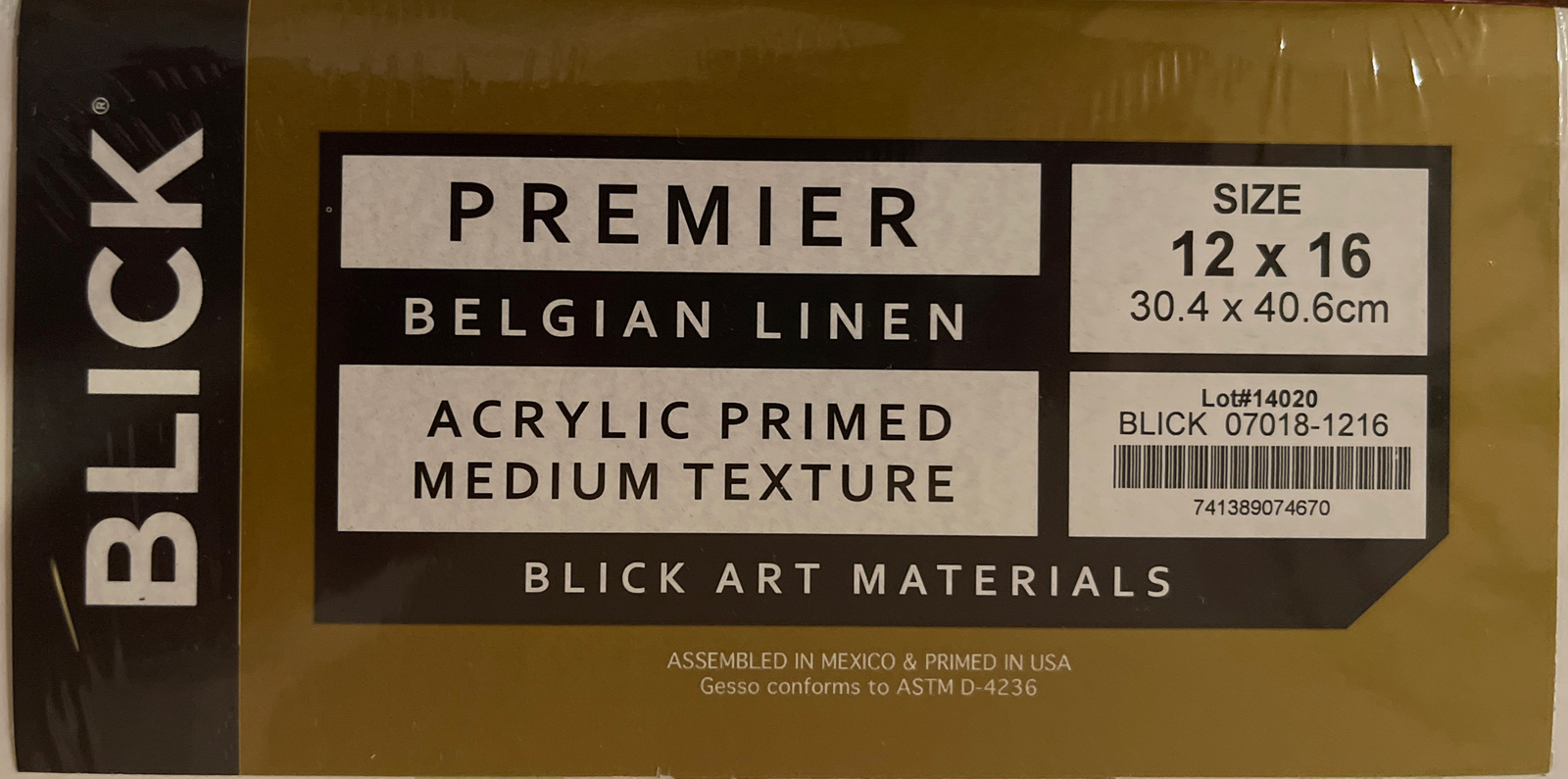 Belgian linen canvases are known as the best painting canvas for oil painting. This linen canvas gives a luxurious painting experience to an artist at an affordable price, unlike high-end Belgian linen canvases. It is the best choice for newbies who have yet to try linen painting. Likewise, this linen canvas would work for experienced professional painters.  
This canvas is one of the types of oil canvas because it is primed with oil-based primer and unsuitable for acrylic painting. Its medium weave gives modest teeth and a texture that is best for an artist to work on. This canvas is available for $11.11 on eBay. It includes: 
Valuable linen canvas.
1-3/8 profile with a Kiln dried pine stretcher bar.
Gallery wrapped so one can paint the sides.
Hang the painting without a frame.
Size is 12*16.
Free shipping
Features: Oil primed, extra smooth, gallery wrapped, Belgian linen, museum quality.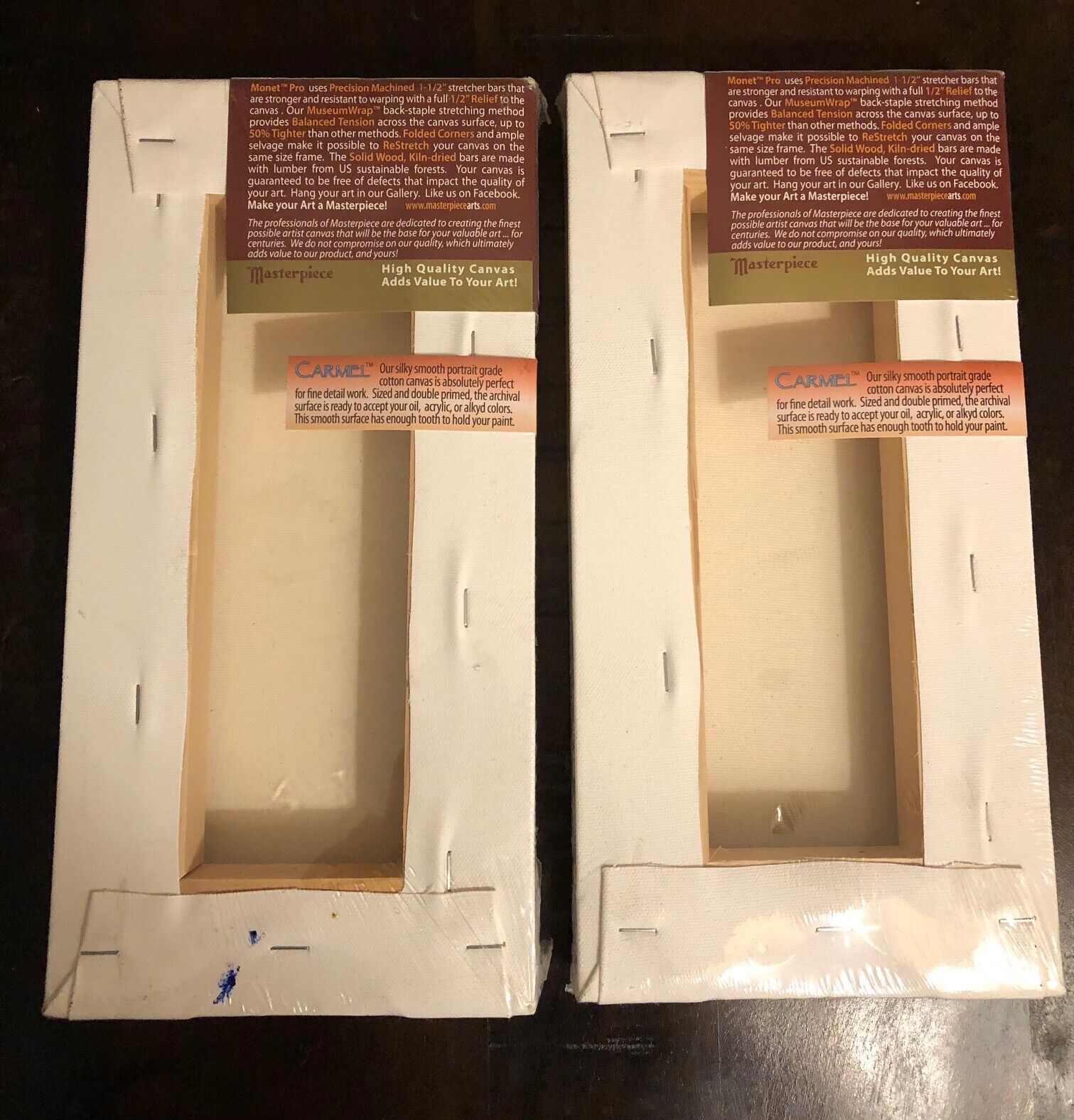 The smoothness of Masterpiece linen canvas is what makes it different from others. As colors appear more luminous on the base, you will get beautiful transitions, details, and blends without blocking prominent surface texture. This linen canvas is available for US $42 only on eBay. It includes: 
Works for oil paints only.
It is an archival, conservator Belgian linen canvas.
It has been primed with four coats of oil primer and two coats of size.
Oil-primed canvases are less absorbent than acrylic-primed canvases.
It has unparalleled stability on the surface.
It has cross braces that provide extra support.
Set the stretcher bars to fix or adjust the tension.
It can be stretched on solid wood bars with a 1-½ profile.
Features: Irregular weave, Belgian linen, gallery wrapped, high-quality round-shaped fibers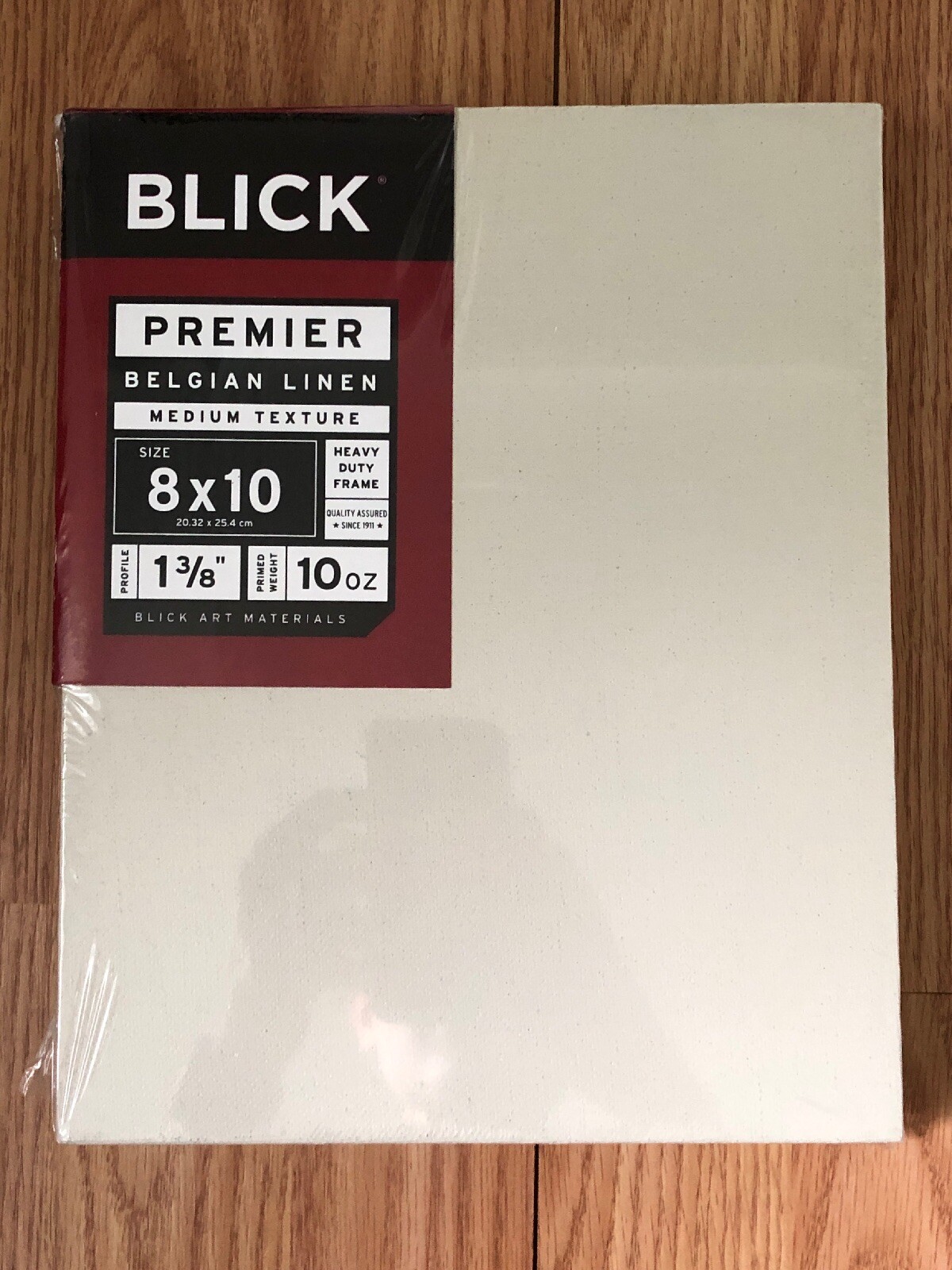 Blick premier Belgian linen canvas differs from others due to its irregular weave character and unique natural color because it has round-shaped linen fibers. This unique texture results from transfusions through the layers of paint, creating a sense of depth in the art.  
The material of this linen canvas is durable and gives a livelier feel whenever you stretch them, as individual linen fibers are longer and springier than cotton fibers. Painting on linen brings the complete pleasure of painting on a fabric that would remain perfect for the artist's style and preferences. It brings back the feeling of using material masters and professionals used.
This Blick premier is only available for US $18 on eBay.
Size is "8*10".
Highly valued among other canvases.
Conclusion:
If you're an artist, consider the purpose of painting while buying a canvas. If you intend to sell it, then you must spend it on buying high-quality canvas. Although if you're starting as an artist, investing in affordable canvases in practicing is no harm. Once you're done practicing, you can invest in higher-quality brands. Regardless of your budget, canvases are available that are okay for you to paint on.